Delta Provides UPS to LG Electronics Plant Data Center in Russia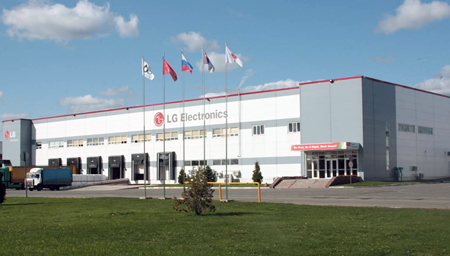 Delta implemented its
DPH Series 75kVA uninterruptible power supply (UPS)
at the LG Electronics plant in the Moscow region of Russia. Installing the UPS in a new server room was part of a larger project for expanding the LG Electronics Russia plant facilities with the construction of a new building. Along with infrastructure for the new building, the Department of Information Technology planned to install the plant's data center there. The former building, constructed in 2006, had a number of shortcomings and could keep up with growing demands. The building retains functionality and existing engineering systems will be kept there. The UPS system is one of the key engineering systems of the new data center. Its successful functioning ensures the continuity of the company's key business processes.
The main objectives set by the customer when selecting a UPS supplier included launching a new data center as per schedule, implementing an efficient project within the allocated budget, providing the required capacities for running business and IT systems in the next 5 to 10 years, as well as offering protection from the consequences of electricity supply issues.
The main factors in favor of choosing Delta's DPH Series 75 kVA solution were not only the guarantee of accurate execution of all tasks, but also the right balance between the price and quality of the product, the expertise of the integrator company and post-installation maintenance of the equipment. The implementation process, including the solution delivery, took about 6 weeks.
"Delta's DPH Series 75 kVA UPS provides a reliable power supply and power protection for the new data center of the plant," said Sergey Sapunov, the head of the IT department at LG Electronics. "The DPH solution allowed us to avoid unnecessary costs and provided full rated power; at the same time this UPS model provides an excellent opportunity for further expansion. We were able to meet the operational requirements of the new building and save the active area of the data center."