Delta Electronics Provides UPS Solutions for Iset Tower in Yekaterinburg
The company's UPS devices are employed to ensure fail safety of security systems and other services of a "smart building" within a future business district, Yekaterinburg-City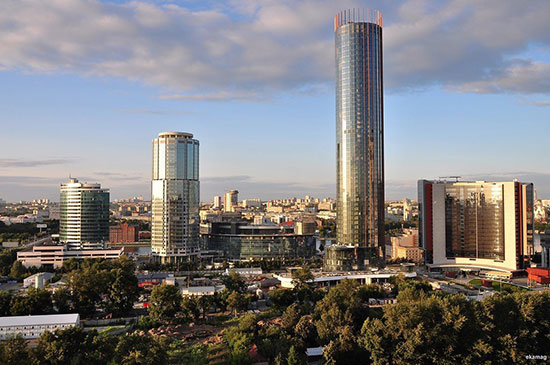 Delta Electronics, a leading provider of switching power supplies and UPS devices, has announced the successful completion of a project that included installing UPS devices on the premises of Iset Tower in Yekaterinburg. The project was implemented by Spectr RS, the official distributor for Delta Electronics, along with a partner company.
Iset Tower, a 52-storey premium-class apartment building, is one of the tallest buildings in Russia and the tallest building in Yekaterinburg. The skyscraper is part of the business district called Yekaterinburg-City. The tower's distinctive feature is that all its facilities are equipped with a "smart building" system, which helps to perform climate-control, receive data from video cameras, and more. The tower was built by the construction company UGKM-Holding. The building is fully operational.
The main aim of the project was to ensure the uninterrupted power supply of the security systems of the "smart building". To do this, specialists from Spectr RS chose six three-phase Modulon NH Plus UPS devices with an operating power of 120kVA made by Delta Electronics. The modular architecture of these UPSs ensures easy maintenance and high scalability. A parallel N+X redundancy configuration makes the devices reliable and universal. Another distinctive feature of Modulon NH Plus is minimal recovery time. For the future, the client is planning to expand the system by 400%.
Pavel Nagayev, Head of the Sales Department at Spectr RS said: "We took up the objective of providing uninterrupted power supply for such a large facility very responsibly. We realized that the life and health of the residents may depend on the correct and reliable work of the security systems, and the level of efficiency of the "smart building's" systems will be determining people's comfort. In order to meet our objective, we chose the UPS by Delta Electronics, which has a really high fail safety. In addition, the company produces premium-class solutions. Another important aspect was the fact that the company provides high-quality maintenance service to its clients at all stages of project implementation. Also, we were able to reach maximum effectiveness in implementing this solution with the help of the information we received at the training sessions that Delta Electronics regularly organizes for its partners and clients, both at their own training center in Moscow and during external seminars in the regions."