Delta Electronics Provides UPS Solutions for the Data Center of Systemniye Tekhnologii, JLLC, Republic of Belarus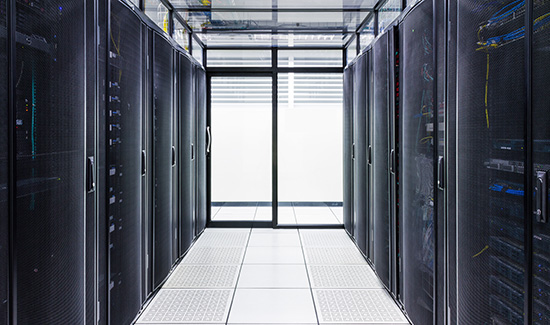 Delta Electronics, a leading provider of switching power supplies and UPS devices, has announced the successful completion of a project that offers a reliable power supply to the data center of the Systemniye Tekhnologii (System Technologies) company in Minsk, the capital of the Republic of Belarus. The project was in cooperation with Tempesto Bel, a distributor of Delta Electronics.
Delta Electronics is listed as one of the Top 7 provider of UPS solutions for data centers according to the Global Data Center Power Market 2016-2020 report issued by the analytical company Technavio.
Systemniye Tekhnologii was founded in 1998 in Minsk. Today it is one of the top providers of complex IT solutions for financial, banking, and industrial companies in the Republic of Belarus. Their customers are the majority of Belarussian banks and many large industrial enterprises in the country.
At a certain point, Sysemniye Tekhnologii decided to improve its data center with highly reliable power supply. Their client required a modular system, but had limited financial resources. Systemniye Tekhnologii asked Delta's distributor Tempesto Bel to solve their problem. The solution Delta offered are an Ultron НРН Series UPS with a power rating of 20 kVA and a shared battery block. The main reason that Delta stood out from the competition is that we offer high energy efficiency, best service support, and an excellent price/quality ratio for the total solution.
Alexander Murashko, the leading sales specialist at Tempesto Bel (Delta's distributor), said, "Among the advantages of Delta Electronics, we emphasized the reliability of our equipment, high quality of the service support provided 24/7, and the perfect price/quality ratio of the solution. As a result, the client received a highly reliable power supply for the required load that has been time-proven and has mitigated a number of sudden power cuts".
Delta Electronics HPH Series UPS offers unbeatable power efficiency for their class, which reaches 96% in AC-AC mode and 99% in the eco mode. They also have a high input power factor (>0.99), while the wide input voltage range allows the UPS to operate in unstable power networks. Such systems are designed for small data centers and other high-responsibility applications, which require maximum reliability and a secure power supply.
In the future, Systemniye Tekhnologii, JLLC is also planning to implement Delta Electronics UPS solutions in their new data center.