Delta Electronics Implements a Project for a Russian Oil-Refining Complex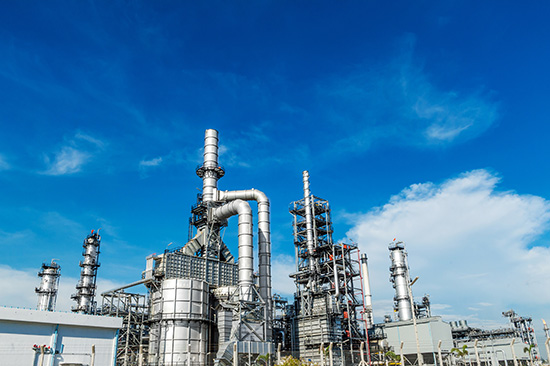 Delta Electronics, a leading provider of switching power supplies and uninterruptible power supply (UPS) solutions, has announced the successful completion of a project for a large oil-residue recycling plant providing UPS devices for security equipment, perimeter fencing, and video surveillance systems. The project was implemented by the official distributor of Delta Electronics, Spectr RS, together with specialists from NEXT Engineering.
At a certain stage, the client felt the need to ensure uninterrupted operation of its security equipment, perimeter fencing, and video surveillance systems at the plant's premises. The first objective was to select a compact single-phase UPS with half an hour backup time and 400 Watt load in a wall cabinet.
To reach this objective, engineers from NEXT Engineering and Spectr RS's specialists chose the Amplon N series 1kVA UPS by Delta Electronics, which had all the necessary characteristics. This UPS device with online double conversion topology offers not only small dimensions, but also the ability to provide a stable power supply of sinusoidal voltage, dependably protecting critical loads. The wide range of input voltage allows the device to work in networks with unstable parameters and to decrease the need to transfer to battery power, thus extending the batteries' service life. The improved Digital Signal Processor (DSP) of this UPS features fast computation capabilities enabling a reduction in the number of electronic components needed to control stability; the LCD display with user-friendly interface makes local monitoring and management considerably easier. Other distinctive features of this model, which help save power, include an output power factor of 0.9 and an AC-AC energy conversion efficiency of up to 93%.
Tatyana Volkova, manager of UPS Systems Division at Spectr RS said, "In this project it was important to find an effective solution that would meet all the client's requirements, including good quality-to-price ratio, fail safety, compact dimensions, good aftersales service conditions, and the presence of an official service center in the region. Our client chose UPS devices made by Delta Electronics at the selection stage. The client especially noted the reliability of the vendor's equipment. Indeed, Delta, the largest producer of on-line UPS systems with vast experience in implementing projects for various facilities in Russia and the CIS, has become a well-established member of the UPS systems market."
The offered solution not only matched all the client's requirements, but was also installed within a very short time – the whole process of implementation and approval took about two weeks.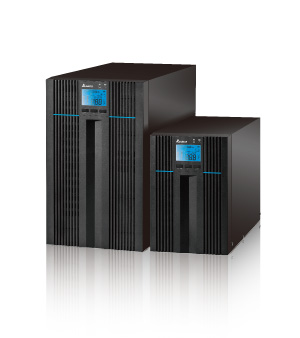 ▲ Amplon N series 1/2/3 kVA UPS