Rosmorport Facilities Install Uninterrupted Power Supply Systems by Delta Electronics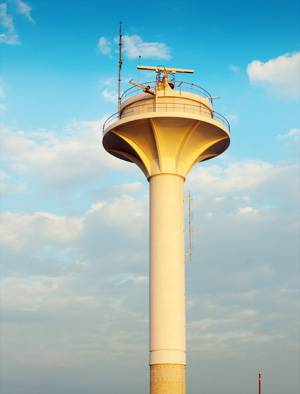 Delta Electronics, a leading provider of power supply solutions, announced that Delta's UPS systems have been installed on the radio tower of a vessel-tracking management system belonging to the Federal State Unitary Enterprise FGUP Rosmorport and located in Primorsk, Leningrad Region. In partnership with its distributor Tempesto, the company equipped the port with the
modular NH plus series UPS 40 kVA
.
Apart from the numerous facilities of the on-shore port infrastructure, FGUP Rosmorport owns automated wireless observer units in all the country's ports. A wireless observer unit, which includes communications and data transmitting systems, data processing hardware and radar stations, is part of the vessel tracking management system. Considering the strategic importance of the facility, the station's engineering system needs reliable protection from power outages.
The UPS system previously installed on the towers did not comply with the client's requirements. The facility needed a compact UPS with the option for hot swapping. Tempesto suggested implementing the high-performance modular NH Plus series UPS 40 kVA by Delta Electronics, which allows the equipment to run disconnected from the power grid for 30 minutes. Two NH plus series UPS 40 kVA were installed in the containers of the communications tower, complete with communications equipment and battery cabinets designed for joint operation with the diesel generator unit.
"The wireless observer unit in Primorsk makes an important contribution to ensuring safe navigation; that's why operation failures are intolerable," explained Alexander Molebnov, head of the Operations Department for Radio Electronic Communications and Radio Navigational Systems of the North-Western Watershed Branch of FGUP Rosmorport. "The high-precision equipment installed on the observer units has to be plugged in day and night, and in case of any breakdowns, replacement of power source modules should not lead to downtime for the whole system. Considering all said above, the failure-proof UPS by Delta Electronics with the hot module swapping option is the best solution for us."
Delta's NH Plus series UPS 40 kVA ensures redundancy of the modules and the system as a whole. The modular design facilitates the process of expanding the system power output, while the built-in mechanical and electric bypasses make maintenance a lot easier. The total cost of purchasing a Delta NH Plus series system is comparatively low from the point of view of both capital and operational costs.
"The modular NH Plus series UPS is capable of protecting the communications towers of the wireless observer units," said Anastasia Kiseleva, Marketing Director at Delta Electronics Russia & CIS. "The UPS has maximum compatibility with the diesel generator unit. The personnel at the facility in Primorsk will surely appreciate this combination."
About FGUP Rosmorport
FGUP Rosmorport was founded in 2003 based on a decree of the Government of the Russian Federation "On Improving the Commercial and Specialized Sea Ports State Management System". The company provides integrated services in ensuring safe navigation in and around seaport waters, offers various in-port services to the vessels, and performs maintenance of the coastal port infrastructure. FGUP Rosmorport has branches in 19 federal units of Russia.