Delta UPSs Protect TNK-BP's Tyumen Office in Russia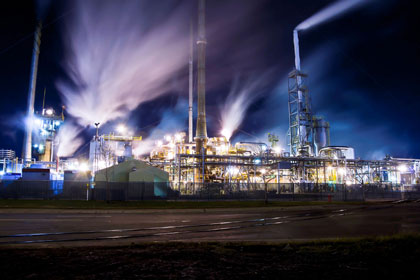 Delta together with its partner in Russia, Spektr PC, recently completed a project installing
uninterruptible power supplies
(UPS) in TNK-BP's Tyumen office situated in the commercial section of the multipurpose Magellan Center. TNK-BP is a major vertically integrated Russian oil company headquartered in Moscow. It is Russia's third-largest oil producer and among the ten largest private oil companies in the world.
The task of building this system was commissioned by TNK-BP. The client required an uninterruptible power supply for the entire business center's infrastructure, including elevators, air conditioning, ventilation, lighting, fire alarm system, video surveillance system, office network, and datacenter. Required specifications, set within a strict budget, included a capacity of 3 MW, N+1 parallel redundancy, and the ability to work offline in a five-minute power outage.
A team of project engineers, service technicians, and managers from Spektr PC was brought together to develop and design this project. This team of experts undertook the major task set by the client of implementing a stable operating system. To begin, they conducted a thorough analysis of the building's design and its technical parameters.
Energy audits were carried out and taking the findings into account there were two major changes to the project. The first change was to increase the estimated capacity of the designed system. The second change involved moving equipment from the 15th to the 5th floor. Due to the increased weight of the equipment, engineers insisted on transferring the system to the 5th floor. This change ensured compliance with building safety regulations and guaranteed the system a long service life.
The custom designed equipment consists of three clusters with each cluster consisting of seven of Delta's 200kVA UPSs operating in parallel. The total power output of the system is 3.2 MW. Each cluster features an N+1 redundancy structure, which means that if one unit fails, the system will continue to run smoothly. Within two months from the start date of the contract, the team was able to conduct primary analysis, redesign the system, come up with alternative solutions, and deliver and install the system.
"This project allowed us to feel like pioneers because in Russia and in countries of the CIS these kinds of complex projects are rarely carried out. We have found a solution that is custom designed to work in our country. It allowed us to achieve the optimal balance between price, power, and reliability within a strict set of requirements and deadlines. Of course, it would have been impossible without close collaboration with our partners from Delta Electronics. Their solutions were the only ones on the market that met the project's needs," said Galia Sitdikova, project leader at Spektr PC, the official distributor of Delta Electronics.