Delta provides Ural Federal University with UPS solution in Russia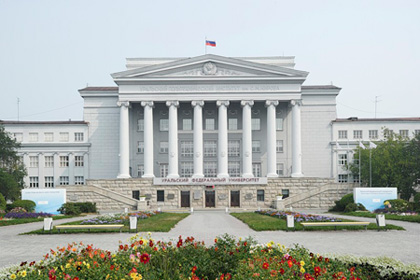 Delta's partner Spectr RS announced the successful commissioning of the data center for Ural Federal University, and thus providing their customer with robust continued electric power. Ural Federal University is the largest university of the Urals region and one of the largest in the Russian Federation. At a certain stage, the educational institution realized the need to construct a data center to ensure the continuous flow of mission critical processes. For this purpose, Delta Electronics was selected as a supplier of a UPS (uninterrupted power supply) solution.
The company's solution was implemented at the design stage and proved to be successful compared to the products of other UPS manufacturers. It fully complies with the customer's specifications and includes two three-phase Modulon NH Plus 120kVA UPS, seventeen 42U modular racks and thirty-two Zero U power distribution panels. The main technical benefits of the Modulon UPS family are a minimum recovery time, the possibility of expansion in accordance with the customer's growing needs, a built-in environmental control system, as well as N + X redundancy.
Galia Sitdikova, Project Manager of Spectr RS, said: "The operational efficiency of a company depends on its technological infrastructure, which is also true for higher educational institutions. Besides, at some point in the use of the server, the value of the data stored on it may exceed the cost of the server itself, so it becomes necessary to ensure its protection with an appropriate UPS. As for the proposal, the optimal cost of Delta Electronics' products in terms of reducing capital and operating costs, as well as their reliability and versatility, make this solution the customer's best choice, since it provides the most reliable uninterruptible power supply."