Delta Installs the Amplon Series UPS to Protect Comstar-UTs Base Stations in Russia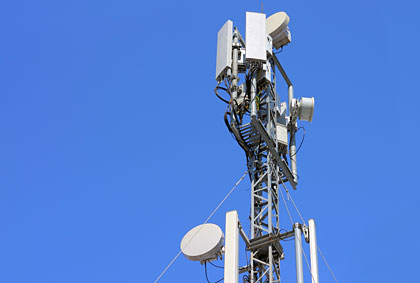 Delta UPSs have been successfully implemented at the base stations of Comstar-United Telesystems, the leading telecommunications provider in Russia and the CIS. One of the official distributors of Delta Electronics installed the single phase Amplon GAIA 1/2/3 kVA and
RT 5/10 kVA
series of UPSs (uninterruptible power supplies), along with external battery packs for this project.
Comstar-United Telesystems demanded an uninterruptible power supply solution that would ensure the continuous operation of its base stations. The UPS systems made by Delta Electronics were an ideal solution, offering a perfect combination of high quality, energy efficiency, and reasonable price.
"We are happy with our choice of the Delta UPS system," said Alexander Chechko, sales manager in the MTS key account division of NVision Group, one of the largest suppliers of unique solutions and services in the Russian information technology market. "First of all, Delta UPS solutions fully met our needs. And second, Delta Electronics and its official distributor met our strict deadlines, which is why we plan to work with Delta Electronics for future projects."
The Amplon RT 5-10kVA and GAIA1-3kVA are true on-line, double-conversion UPSs designed in a rack or tower configuration, and are recommended for servers, VoIP, telecommunications and networking. The Amplon RT series with an LCD display has a 1+1 parallel redundancy function to provide higher reliability. Optional external battery pack can be added to fulfill longer backup time for mission critical applications.
Delta Electronics offered required technical specifications, the best value for investment, and quick delivery options, which were the key success factors for this project. The customer also intends to continue cooperation with Delta Electronics and its distributor for future equipment upgrades.