Delta Electronics Equips a Leading Russian Retail Network with UPS Solutions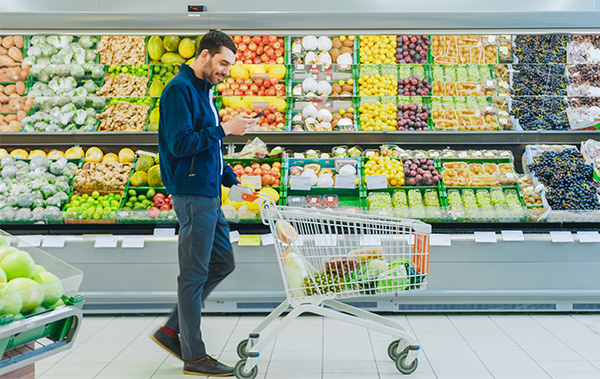 Delta Electronics, the world-leading thermal management and energy saving solutions provider, has equipped one of the leading retail networks in Russia with uninterruptible power supply (UPS) solutions.
As one of the Russia's biggest retailers, Delta's client occupies a leading place in the number of stores and locations. As of 2018, the retailer has 16,690 outlets, including 12,503 neighborhood stores, 244 hypermarkets, 213 stores, and 4,000 grocery stores in 2,808 localities throughout Russia. The retail chain is rated as a Top 250 Global Retailer by Deloitte Global, the world's largest management consulting business.
The retail chain's stores needed UPS solutions for retail and cash register equipment, which is the most important element for a successful retail outlet operation. These devices are exposed to intensive loads, and also subjected to stringent requirements for speed and duration of uninterrupted operation in retail supermarkets with a large flow of customers. Retailer technical experts have high demands for equipment. When choosing a partner, the key factors were top-notch quality of the product, reliability, and the possibility of extended technical support. Special attention was paid to the presence of an authorized service partner or a system integrator able to provide it.
The retailer started cooperation with Delta Electronics several years ago when the company equipped their data center with UPS solutions, ensuring its smooth operation. They installed Delta's Modulon NH Plus series UPS that features high efficiency of more than 94%, hot-swappable power modules, and N+X parallel redundancy.
When the need to connect retail and cash register equipment to the UPS solution arose, the retailer's representatives once again decided to get Delta Electronics involved. To date, 600 UPSs have been installed. A total of 4,600 UPSs of the VX-600 series belonging to the Agilon family with a capacity of 600 VA will be delivered to all Russian regions as part of the project. Thanks to the Automatic Voltage Regulation (AVR), the UPSs support stable output voltage levels and provide high quality power supply at higher loads. Due to a wide input voltage range the UPSs can operate in unstable networks, which reduces the total number of situations when the system switches from line power to battery power in the event of a power outage.
 "We are committed to meeting the evolving needs and desires of our customers. The flow of customers is constantly on the increase, which means that any interruption in the operation of cash registers can lead to long lines. Smooth and efficient operation of retail and cash register equipment is a guarantee that we are going to get loyal clients. When we were looking for the best UPS solutions, we decided to contact Delta Electronics. The optimal cost of the solution and its high quality were also decisive factors for us when choosing the equipment of this manufacturer," noted a representative of the retail chain.
The Agilon VX series is a line interactive UPS with a microprocessor controller. The UPS solutions of this series provide reliable surge protection in the event of power outages for PCs, monitors, cash registers, and other sensitive electronic equipment used by small businesses or in home offices. The UPSs of the Agilon VX series feature the following nominal capacity: 600/1,000/1,500 VA. The built-in Automatic Voltage Regulation (AVR) provides stability of supply voltage at loads. Thanks to the LCD display, smart software for proper automatic shutdown of the connected PCs and excellent specifications, these UPSs guarantee reliable data protection.
| | |
| --- | --- |
|   |   |
| ▲ Delta Modulon NH Plus Series UPS |  ▲ Delta Agilon VX Series UPS |