2010.07.15
Delta shares insight at Asian Talent and Innovation Forum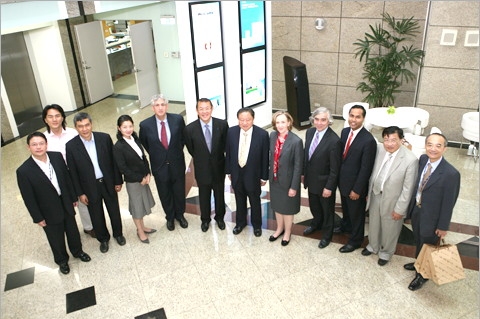 Attracting and developing talent in order to strengthen global competitiveness continues to be a hot topic in the business world. On 28 June 2010, Delta's Chairman Bruce Cheng attended the Asian Talent and Innovation Forum organized by the influential Taiwanese business magazine Commonwealth.

The mission of the forum was to create a platform for dialogue between the world's leading universities and businesses and Taiwan's top decision makers on how to enhance talent management and cultivate innovation. Mr. Cheng's co-panelists included Dr. Susan Hockfield, President of Massachusetts Institute of Technology (MIT), and Mr. Michele Lai, President of National Cheng Kung University. Mr. Cheng shared Delta's best practices for open innovation and global talent development.

Delta Group has collaborated closely with MIT for years. One of the successful projects is Project Oxygen, led by Dr. Victor Zue, MIT, which strives to bring about revolutionary changes in the way computers and humans interact through a vision of pervasive, human-centered computing.