2010.06.11
Delta opens an office serving Western Africa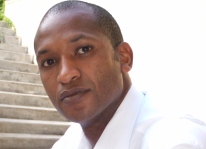 Delta is opening a new office in Senegal in the second quarter of 2010."We already have an office in South Africa, and the opening of our Senegal office is another strategic step for us on the African continent. We want to underline our commitment to our customers and partners in this region," says Carlo Pasqualotto, Vice President, Sales and Marketing for EMEA.
The office is located in Dakar and will be headed by Mr. Alioune Barry (in the photo). He has extensive experience in the industry and especially in supplying power back-up systems. The Senegal office will be part of the Middle East and Africa (MEA) business region and will report to Mr. Mohammed Bayadroun, the Regional Director for MEA. We at Delta wish Alioune and the whole Senegal office all the best for this new assignment.
In Africa, Delta will introduce new products such as UPS and photovoltaic solutions to customers ranging from small to large players in both the public and private sectors. In addition, we will continue working on telecom power solutions and maintaining close business relationships with our installation and service partners.
The Senegal office contact information is Cite des Magistrats, Villa 51 Mamelles, Dakar, tel: + 221 33 860 84 85 and fax: + 221 77 332 20 04.