2008.09.11
New software out now!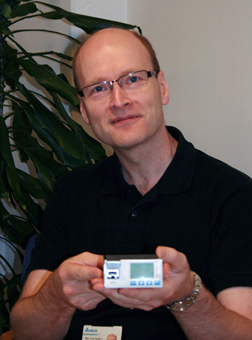 Grab your laptop and connect the cable. You will be up and running in no time at all.

Delta have released the new software version for the PSC3 controller. The new version comes with DHCP support, which stands for easy communication between your laptop and the controller.

All you need to do is activate the DHCP and write the IP address to your web browser's URL field. Bookmark the URL and it cannot be easier: no drivers or special software are needed, and no manual tweaks need to be performed.

"No compatibility issues, no conflicts between hardware and software," says Mr. Matti Heikkilä, Product Manager at Energy Solutions.

A number of controller parameters can now also be modified via SNMP, the functionality of which has been improved in the new software version.

"Alarm messages, the TRAPs, are now more detailed and informative. It's much easier to integrate the power system with the network management system."

Constant development is a part of the Delta strategy. We want to be the forerunner in introducing solutions that make our customers' life easier.

"Some may consider it a worn-out phrase, but we really are intent on providing added value for our customers, now and in the future", Heikkilä says.